Serve Miami: Brickell Clean-Up
EVERY FIRST SATURDAY OF THE MONTH
Saturday, October 7, 2023
TIME
9 am – 10:30 am
Every first Saturday of the month join us for Serve Miami, our Brickell cleanup, at First Miami Presbyterian Church located at 609 Avenue. Meet us by the food trucks in the parking lot as we come together as a community to keep the city clean and beautiful. We will start at the church and walk to other areas in the Brickell neighborhood. Come prepared with work gloves, trash bags, and trash pickers, if available.
This community service activity is done in partnership with the Brickell Homeowner's Association & the Office of Commissioner Higgins.
Community service hours are available. Register below or stop by!
Do you want to make a difference in our world? First Miami partners with many local and international organizations and we would love for you to be part of our service opportunities, outreach events, and mission trips.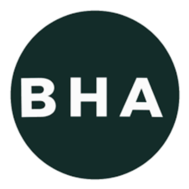 BRICKELL HOMEOWNERS ASSOCIATION
Brickell Homeowners Association is dedicated to improving the quality of life for those who live, work and play in the Brickell community. BHA focuses on key quality of life issues such as crime prevention, traffic safety and beautification, communicating with elected leaders, government professional and the business community. First Miami has served as a meeting space to host BHA meetings and quorums. Additionally, we jointly organize the Serve Miami: Brickell cleanup events in the community.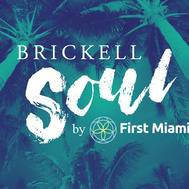 BRICKELL SOUL BY FIRST MIAMI
Brickell Soul is the outreach ministry of First Miami that is focused on promoting kindness towards others while building a stronger community within Brickell. Brickell Soul offers an outdoor environment that serves the Brickell community and provides a place for people to connect.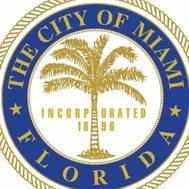 CITY COMMISSIONERS & MIAMI-DADE POLICE DEPARTMENT
We are proud to serve and host our city commissioners as well as our Miami Police Department through providing meeting areas for city-wide meetings and gatherings.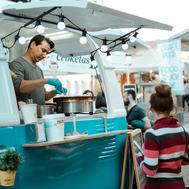 Ministry of the FOOD TRUCKS
We support local business owners daily through providing space to make connections to the greater community of Brickell.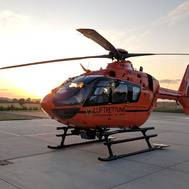 First Miami has served multiple condominiums and residents in the Brickell area by providing space for air conditioning equipment helicopter lifts.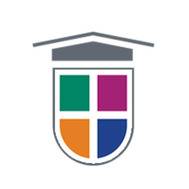 KEY POINT CHRISTIAN ACADEMY
Key Point Christian Academy is supported and partnered with First Miami Church to provide quality Christian Education to more than 250 students attending the school.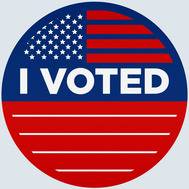 MIAMI-DADE COUNTY ELECTIONS
First Miami supports Miami-Dade elections as a polling location for the Brickell Community.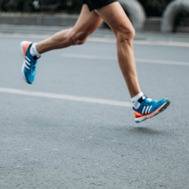 The Miami Marathon is Miami's most sought out race that brings thousands of runners from around the world to participate.

First Miami supports runners and spectators during the Miami Marathon through bringing together the First Miami community to cheer on the participants of the race.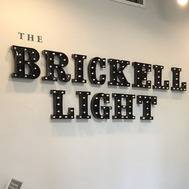 The Brickell Light gift shop is a ministry of the church and serves to equip the community of Brickell with resources to aid in their growth of knowledge and disciples individuals in the faith. All proceeds benefit the ministries of First Miami.

First Miami volunteers will be able to sign up to help with sales and making coffee in the gift shop Sundays and during the week.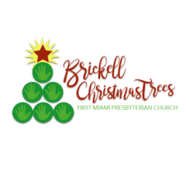 The Christmas tree sales is a ministry of First Miami that serves to provide a means of service to the local Brickell community while raising funds to support ministry in Honduras.

First Miami volunteers can sign up to help sell and engage with the Brickell/Downtown community at any of our two Christmas tree sights.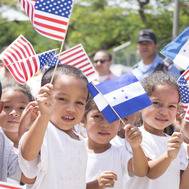 Honduras missions trip is a mission of First Miami Church. We serve children and at risk adults in the heart of Tegucigalpa and support the community of Vallecillo through building projects and sharing the love of Jesus with all.

We will be partnering with third party organizations to empower the First Miami community to engage in service to those in need in Honduras (VBS, Construction, Prayer/Evangelism, etc), all the while sharing the love of Jesus.